Due to the Thanksgiving and Christmas holidays, the food pantry for November and December will be on the 1st and 3rd Friday of the month: Nov 5, Nov 19, Dec 3, Dec 17

The purpose of the KUMC Food Pantry is to assist those living within the community of Summerville, who are in need of basic food and sanitary supplies during times of hardship.
Pray for those that are hungry
Volunteer your time to assist workers in the Food Pantry
Inform the Church Office of persons living in Summerville that need help with food supply
Donate appropriate items for use by the Food Pantry
Offer monetary donations toward purchasing stocked items in the Food Pantry
Breakfast Cereals (hot or cold, instant hot made w/water)
Breakfast Bars (protein, granola, fruit, cereal)
Canned or Bottled Fruit Juice (also single serve sip packs)
Pasta (sealed box or bag)
Canned or Jar Meat
Condiments (ketchup, mustard, mayonnaise, salsa)
Canned Soup
Snack Items (cookies, crackers, pretzels, chips)
Rice (box or bag)
Canned Beans
Peanut Butter
Jam or Jelly
Canned Vegetables (any kind)
Canned Fruits or Fruit Cups
Bottled Cooking Oil
Tomato Products (jars or canned, sauce, crushed, paste, puree)
Plastic or Paper Bags (used or new)
Baby Food
Disposable Diapers
Toilet Tissue
Toothpaste
Deodorant
Pantry Policies and Procedures
The KUMC Food Pantry is open the 2nd & 4th Friday of Each Month, 10am-12pm. Signs are located outside to direct you to our Food Pantry location. Volunteers are on site to load food into your vehicle. Please stay in your car at all times.
It is our commitment that no one presenting a genuine need will ever be turned away.
For questions or assistance getting to the pantry, please contact the Church Office at (843) 875-2117 or Email the Pantry Ministry at: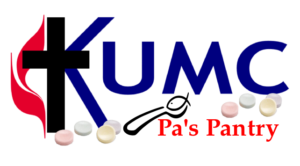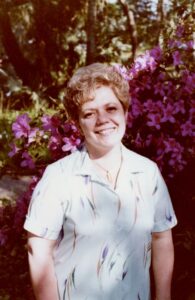 We are very sad to announce the passing of our dear friend & Food Pantry Champion, Ellen Travers.
Obituary
Barbara Ellen Travers, 78, passed away peacefully January 26, 2022 in Summerville, SC.
A Funeral Service will be held on Friday, February 4, 2022 at 2 o'clock at Knightsville United Methodist Church. The family will be receiving friends an hour before the service. Streaming of the service will also be available on Facebook and Youtube. In lieu of flowers, food pantry donations can be made to Knightsville United Methodist Church Food Pantry.
Ellen was born in Charleston, SC on September 28, 1943. She was the daughter of Harry Clay Travers and Frances Ellen Graham. She proudly served the U.S. Customs Service for 24 years where upon retirement she had acquired a nationwide family of colleagues not only in her home town of Charleston, SC but in Atlanta, GA and Ottawa, Ontario. She was known for her dedication to her church family wherever she called home, most notably in McClellanville United Methodist Church. Upon retirement, she moved home from Canada to Summerville, SC where she became a member of the Knightsville United Methodist Church where over the years she was an active participant in committees, choir, and was very passionate about supporting the KUMC Food Pantry to ensure members of her community had the resources they needed.
Ellen is survived by daughter Jenni Plaszczenski, nieces Wendi Wheeler and Holly Furlong.
Arrangements by Parks Funeral Home, 130 West 1st North Street, Summerville, SC 29483.