"13 Therefore, pick up the full armor of God so that you can stand your ground on the evil day and after you have done everything possible to still stand. 14 So stand with the belt of truth around your waist, justice as your breastplate, 15 and put shoes on your feet so that you are ready to spread the good news of peace. 16 Above all, carry the shield of faith so that you can extinguish the flaming arrows of the evil one.17 Take the helmet of salvation and the sword of the Spirit, which is God's word." Ephesians 6:13-16
Weekly Gatherings
Eph.6 Youth gathers every Sunday evening for dinner, fellowship, study and worship at 5:00pm. Check the events calendar for changes in the schedule.
Look Up Lodge
Our youth look forward every year to their time at Look Up Lodge in the summer and retreats during the year. KUMC youth often comes home from camp changed by the power of the Holy Spirit.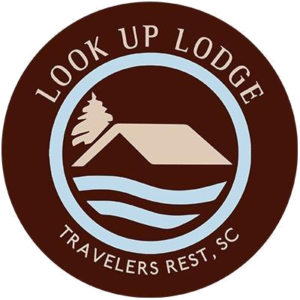 Confirmation
All youth 6th Grade and up are invited to participate in the confirmation journey of discovering faith and making a decision for a life as a disciple in Christ's Holy Church.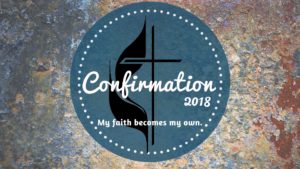 Confirmation classes begin Sunday, February 18th and will meet every other Sunday, for six sessions, in the EPH 6 Gathering Place in the Fellowship Hall from 3:30 – 5:00 PM. There will be two exceptions to this schedule, due to Easter Sunday on April 1st. We plan to skip that day and pick up the following Sunday, April 8th. In addition, all confirmands will be attending a spiritual retreat (Confirm '18) on the weekend of May 4-6 at Lake Junaluska, North Carolina. Confirmation Sunday will be Sunday, May 20 at the 10 AM Combined Worship Service.
Since our time is very limited, it is essential that we begin on time each week. Missed sessions will need to be made up by making arrangements through Pastor Robert.
Each confirmand will receive a workbook and should also bring a Bible and Pen/Pencil to each class. The information assembled in their workbooks was chosen to be age appropriate for these classes and facilitate parents being informed. Other material will be distributed during the course of our time together. Numerous activities (will be needing drivers) are planned along the way.
Each confirmand will be assigned to an adult who will serve as their mentor during the confirmation process. It is not a requirement that mentors attend the confirmation classes, but they, as well as parents, are welcomed any time.
Please join the KUMC Confirmation 2018 Closed Small Group Page on Facebook for up to date information on the classes.